An experienced Master Plumber for over 20 years, Bill Beauvais of Beauvais Plumbing & Heating can handle even the smallest plumbing repairs and maintenance with timely, high-quality, personal service.
Plumbing repairs and maintenance services include:
Fixture repair or replacement (faucets, toilets, sinks, etc.)
Plumbing and gas leak detection and repairs
Toilet upgrades (e.g., Low Water toilets)
Water leak repairs
Grease trap repairs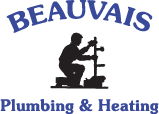 Beauvais Plumbing & Heating can also install or upgrade plumbing and heating systems or water tanks. Read more about Beauvais Plumbing & Heating and contact Bill at 508-826-2551 today for a free estimate.
Serving the towns of Foxboro MA, Mansfield MA, Norton MA, Norfolk MA, Walpole MA, Sharon MA, Canton MA, Norwood MA, Westwood MA, Stoughton MA, & Easton MA.